Samedi 26 nov à Flavacourt: Comment préparer "Demain" ensemble chez nous?

Les habitants des 3 villages sont invités à discuter sur "comment préparer Demain dès aujourd'hui, chez nous". Il s'agira aussi d'annoncer la nouvelle fonction donnée au local de l'ex-école de Lincourt Les écoles sont mobilisées (les CM), quelques professionnels locaux (maraîcher bio...
12 novembre à 19H: 16e Edition de la St Andrew's Night à Bezu st Eloi: Il reste des places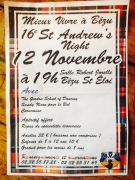 L'association "Mieux vivre à Bézu" organise pour la 16 Edition: La St Andrew Night dans la Salle Robert Jorelle à BEzu st Eloi à 19H Repas de Spécialités Ecossaises Danses et spectacle écossais avec Cornemuse. et le The Gordon School of Dancing et Sandy Nixon pour le Bal Apéritif offert Prix...
Adhésion au Réseau d'échanges et d'entraide entre Citoyens: GED

Jusqu'au 31 octobre: Adhésion GRATUITE à l'association GED world.soit 12€ d'économie et 20H d'aide OFFERTE pour être les pionniers de l'entraide équitable et de l'échanges de SAVOIR-FAIRE locaux. PLUS, nous serons nombreux , PLUS nos échanges seront riches et variés. SERRONS nous les coudes...
Vendredi 28 oct: Forges les eaux :Atelier relaxation et sophrologie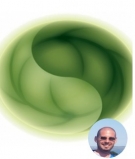 Titre : Atelier relaxation & Sophrologie en groupe Description : 1ère séance de découverte de relaxation en groupe le vendredi 28 octobre à 20h au cabinet de Kinésithérapie de Mr et Mme Gros à Forges les EauxSéance de découverte gratuiteMe contacter si vous êtes intéressez Date...
vendredi 25/11: Soirée tarot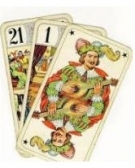 Titre : Soirée Tarot Nov Description : je propose de nous retrouver chez moi à Bezu St Eloi pour faire une soirée Tarot tout les derniers vendredi de chaque mois. Date de l'événement : Le 25/11/2016 à 20:00 Adresse : 1 Passage de la Source Code postal : 27660 Ville : Bezu...